By Sunil Kumar
There's always a buzz around the movie of a Bollywood superstar. Spy thrillers always conjure up images of exotic locales, backstabbing, quick action and beautiful women. So, what does "Ek Tha Tiger" have to offer? The movie has the ingredients of a typical blockbuster; Bollywood's staple fare. And with most of his movies crossing the 100 crore club, we had to wait only a few days before this one broke the barrier.
To succeed in India's skewed demographic of pretentious intellectuals, finicky officegoers, and an entourage of Salman fans; producers have to try every cliche in the book. Do we have it in this movie.?A resounding Yes.
Salman plays the role of Tiger, a codename given by the Research & Analysis Wing. The movie starts with a mission in Northern Iraq, which Tiger successfully completes. Now, he is entrusted with another mission; spy on another enemy of India, a Trinity College Professor who is suspected of sharing missile secrets with the ISI. Tiger lands in Dublin, to meet Professor Kidwai(Roshan Seth).
He meets his ladylove(Katrina Kaif), apparently the professor's residence caretaker. Salman poses as Manish Chandra( a writer), planning to write a book on the famous people of India. Zoya(Katrina Kaif) offers him help, and he gradually falls in love with her. Gopi(Ranvir Shorey) reminds him of his duties, but Tiger is now head-over-heels in love with the woman from across the border.
The movie shifts locales from Havana to Istanbul and South Block, multiple international locations; typical Bollywood fare these days. The screenplay by Kabir Khan and Neelesh Mishra falters in a few places; as we are exposed to a standard masala concoction. Sure there are twists in the tale, but they are usually on predictable lines.
[ Yes, and for the truth about a real-life brave son of India, as opposed to reel-life heroes and armchair cynics(everywhere): Read about Ravinder Kaushik, a true tiger [http://aglaia.co.in/ek-tha-tiger-true-story/] on this portal]
Marketing is one of the strong points of this film; as they have used the Salman magic to the maximum. Although his acting is hackneyed, typical semi-buffoon antics, but his charisma is what makes the movie in the end. Most of Kabir Khan's films including New York and Kabul Express are visually engaging, but miss a true emotional connect. Masala Bollywood Entertainer!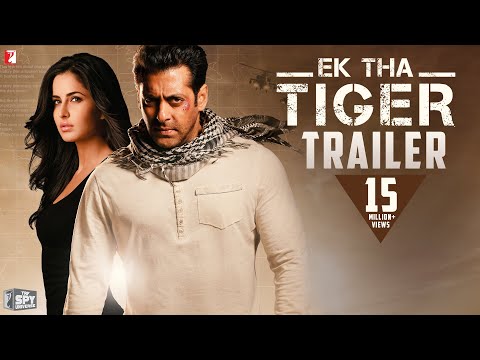 3.25/5
Related articles